If you didn't suffer from coulrophobia before, recent photographs of a creepy clown walking the streets of Green Bay Wisconsin should help.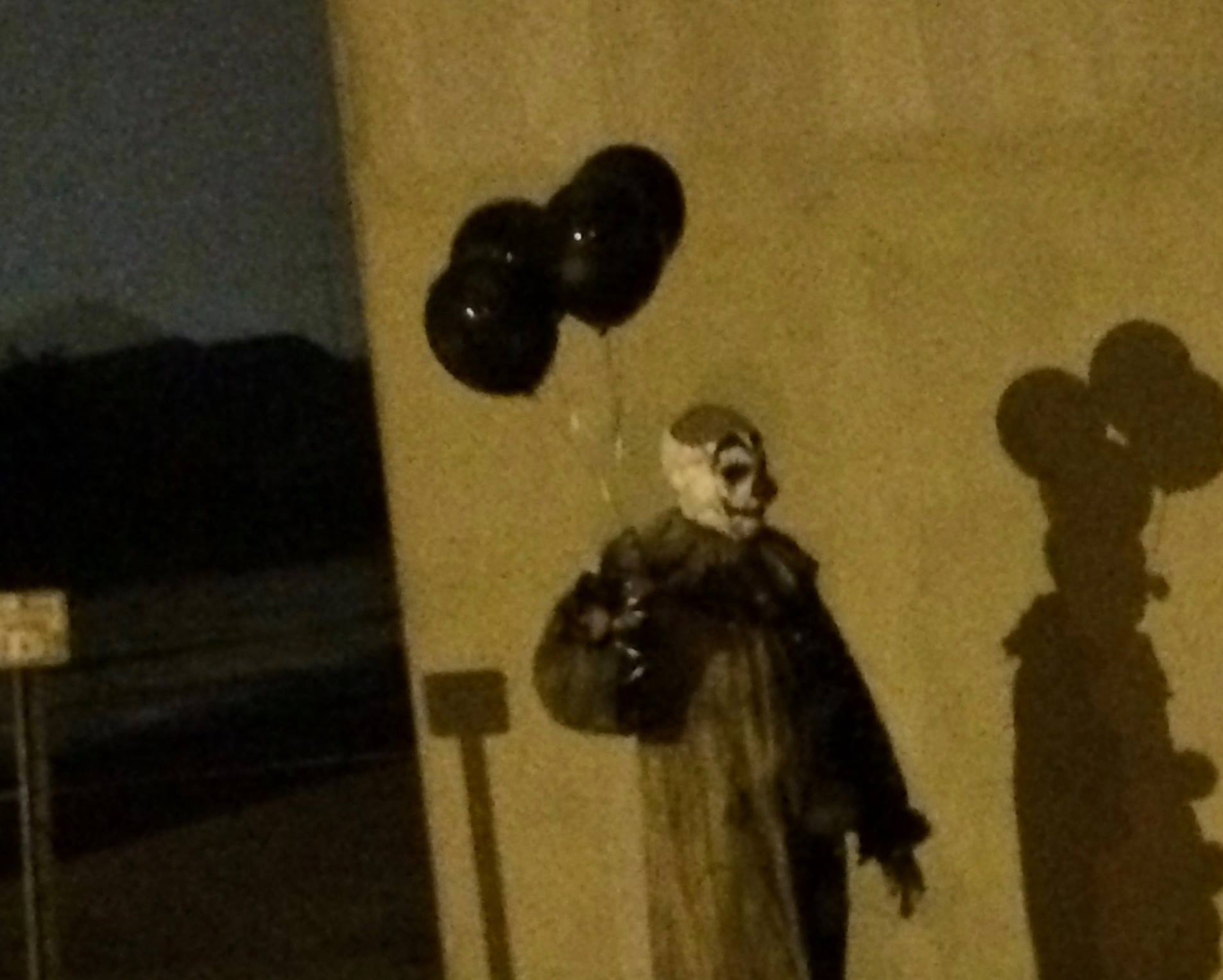 The creeper has his own Facebook page and has been given the name 'Gags'.
While Gags may be a publicity stunt for a horror movie rumored to made in Green Bay, the Phantom Clown phenomenon is nothing new.