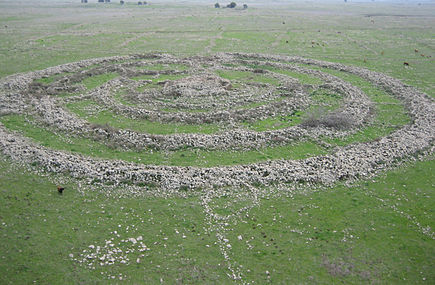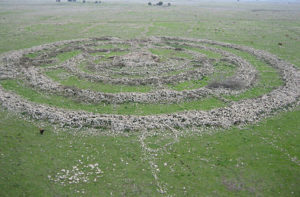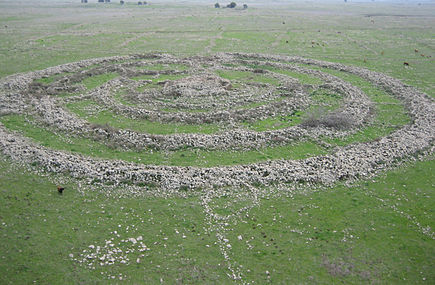 Located in the Israel occupied Golan area near the Syrian border, is a strange stone structure, the Rujm el-Hiri,   composed of over 42,000 rocks laid out in concentric circles. There are no other know structures like this in the Middle East, as this is much more like circles found in the UK. The area is reported to have been once inhabited by a race of giants, the Rephaite or Rephaim.

The Rephaim are mentioned multiple times in the Christian Bible and describes a bed that their king slept in as being over 13 feet in length. Rephaim have also been considered the residents of the Netherworld (Sheol in the Hebrew Bible). "Zamzummim", a term which is related to the Hebrew word זמזם, which literally translates into "Buzzers", or "the people whose speech sounds like buzzing." In Arabic the word zamzama translates as "to rumble, roll (thunder)".
The Moabites referred to them as the "Emim" who sound similar to the Nephilim, described as the offspring of the "sons of God" and the "daughters of men" in Genesis 6:4, or giants who inhabit Canaan in Numbers 13:33.