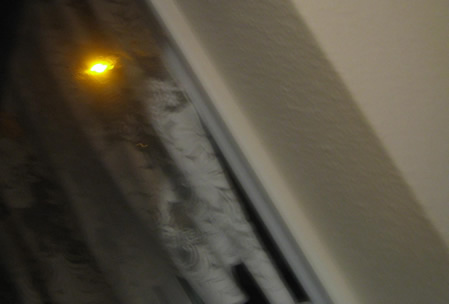 Very early reports from someone in Lincolnshire UK of multiple UFO sightings over the area.
An associate of mine got several text messages and the picture to the right from a friend in Lincolnshire, Sunday January 18th. Reports of a yellow globe and "people are all out pointing and looking".
Lincolnshire near is where the wind turbines were damaged by a UFO last week.
More details as we get them.