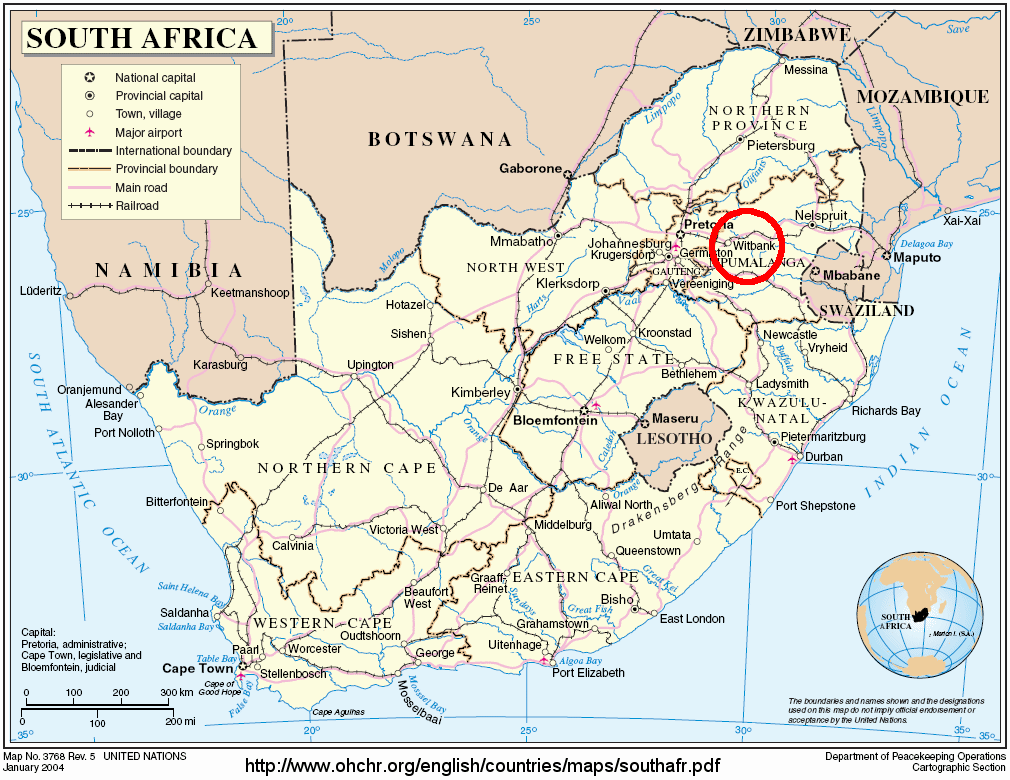 Nearly two dozen lights moved steadily in the night-sky over Witbank, South Africa on Friday March 6 2009 and scores of residents saw them and called the police, who filmed the lights on their cellphones.
Police inspectors Chris Gatzonis and Awie Labuschagne of the Middelburg police filmed the lights on their cellphones. The footage can be seen on the Afrikaans-language Beeld newspaper website.
Gatzonis describes the sighting, "We were on active duty and driving across the bridge at Aerorand in Middelburg. First we saw five orange lights, moving in formation going in the direction towards Witbank. Later only two were left. Then the clouds moved in front of them and we lost sight of them".