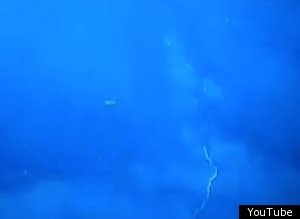 On September 3rd, 2011, the Notre Dame verse University of South Florida football game was delayed due to lightening in the skies over Notre Dame Stadium.
But lightening wasn't the only thing seen in the skies over Indiana. Multiple people saw unidentified orb-like objects and several reports of a tube-shaped elongated object.
The 'rod' type objects can be seen in the following video.