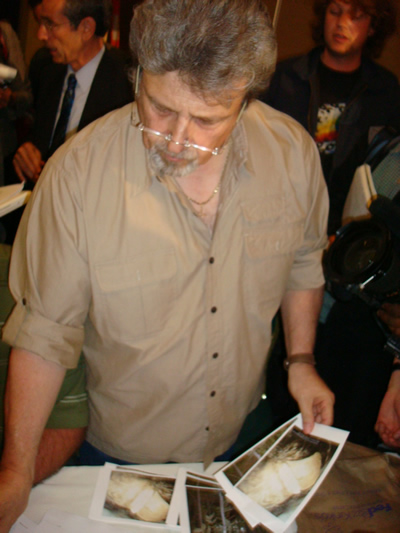 Everyone's favorite Bigfoot fall guy, Tom Biscardi, has been investigating a bigfoot sighting in Paoli, Indiana. Paoli is a small town in southern Indiana with a population of about 4000.
Biscardi is there looking into reports of a bigfoot sighting from December 9th and 10th. A gentleman named Steve Bradley saw a nine foot creature standing in his backyard after his dogs alerted him. The creature let out a growl and took off into the woods. The next night, Bradley's wife reported hearing unidentified animal screaming coming from right besides the house.
More information and pictures are online on the Searching For Bigfoot page made for this investigation .
Biscardi is often criticized by bigfoot skeptics and fans alike, but has recently gotten a little slack in the blogosphere.
I stand by my theory that Biscardi was the 'victim' of the 2008 RickMat Bigfoot Media Circus.