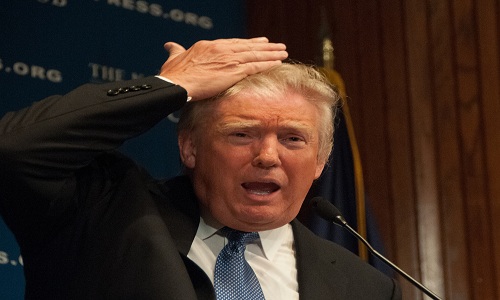 Sexual assault, missing emails and UFOs? In an election that couldn't get any stranger, UFO expert Nick Pope has taken to Twitter to try to get debate moderator and FoxNews anchor Chris Wallace to ask a UFO questions at the final debate of the 2016 election.
Nick Pope is a author, journalist and TV personality who claims to have run the British Government's UFO Project and claims to be 'the world's leading expert on UFOs, the unexplained and conspiracy theories'.
Mainstream media coverage of the #AskAboutUFOs campaign @FoxNewsSunday – retweet if you want the question asked
The latest WikiLeaks revelations make a question on UFOs a genuine possibility at the final Presidential debate. An intriguing prospect.
The 'WikiLeaks revelations' is that recent releases by WikiLeaks have emails to John Podesta from the late astronaut Edgar Mitchell and ufologist Tom DeLonge about UFOs and aliens. This shouldn't be a shocker to anyone as Podesta's UFO love is well documented.
One can only imagine the look on Trump's face if asked about UFOs.
Also notable… Nick Pope only follows one person on Twitter, John Podesta
Books by Nick Pope