A new picture by Ian Bremner from Nigg, Invergordon, that appears to show three seals swimming in a row has the everyone taking about the worlds most famous aquatic cryptid, the Loch Ness Monster.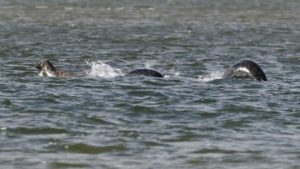 Seals are not known to live in Loch Ness, but similar photos do exist, including a picture taken in 1999 near Urquhart Bay.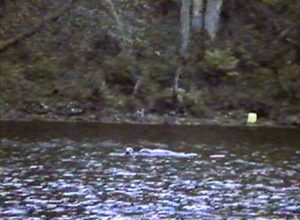 Interesting, Urquhart Bay is right across the Loch from where Bremner's photo is reported to have been taken between the towns of Inverfarigaig and Dores.

Could seals get into the Loch Ness? Absolutely. Seals have been known to cross up to 30 miles to get from one body of water to another, while the Lock connects to the North Sea by the Firth of Inverness and then the Moray Firth. The Moray Firth is home to multiple species of seal, so it doesn't seem a stretch, especially in summer months.