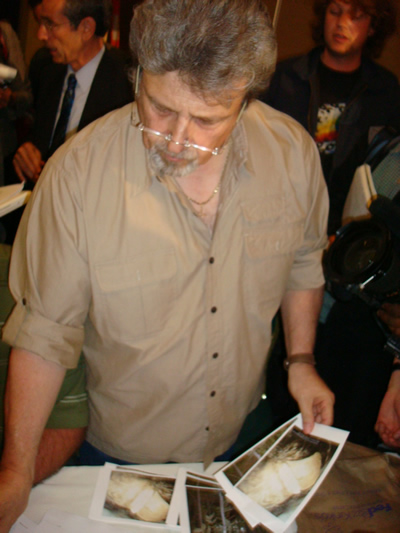 RickMat Bigfoot One Year Later – Part One
RickMat Bigfoot One Year Later – Part Two
The August 15 2008 RickMat/Tom Biscardi Bigfoot press conference provided less detail than we had all hoped.
Whales in Space was able to get a reporter into the press conference and we were getting updates as it happened. Eneida Revueltas also wrote a great post summing up the conference.
Several photos were released to the press and also a 'DNA document' that was inconclusive as the source of the material tested.