The Columbian posted a picture and article on March 26th concerning some unidentified lights reported over Battleground Washington, in the Southwest part of the evergreen state from Monday March 25th, 2013.
The photo is said to have been taken near the Best Western at 1419 W. Main Street Battleground.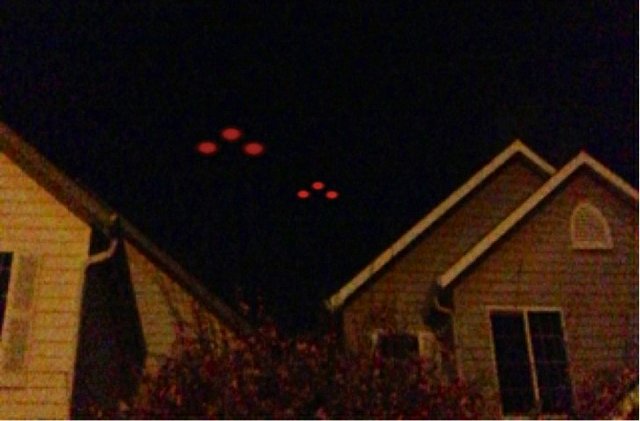 Battleground is a small city of less than 20,000 residents in Clark County.

View Larger Map
There are no other reports of strange lights in the sky… that night, but Battleground and the surrounding area have had UFO reports in the past. The last major sighting of strange lights in Clark County, in November 2012, ended up coinciding with a celebration that used sky lanterns, which are like miniature hot-air balloons. Another sighting of strange lights in Clark County from March 2011 turned out to be a man flying a kite that was lit up with LEDs.